EZI NANOIMPRINT SYSTEM AR- NTP-400/600
EZImprinting (EZI) is a revolutionary super-high yield (> 99 %) nanoimprint lithography platform with sub-10nm resolution and one-step Auto Release™ function. EZI provides a bench-top, stand-alone nanoimprint platform: the AR-NTP-400/600.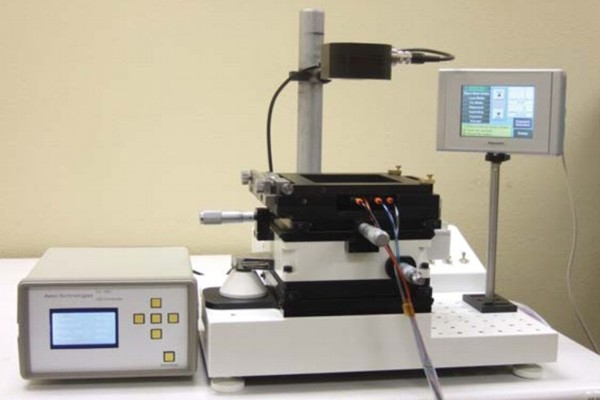 Featuring:
• Full-wafer imprinting - 4 inch (NTP-400) or 6 inch (NTP-600)
• Sub-10 nm resolution with 99% yield - the highest in the world!
• One step auto-release function preventing mold/substrate damage
• Supports both hard and soft molds
• Variable mold and substrate sizes
• Programmable PLC with touch-screen user interface