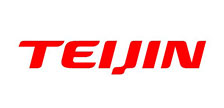 A world-class quality and environment system
In July 1992, Teijin Chemicals Ltd. Mihara and Matsuyama plants were certified ISO 9002 compliant for all product quality systems. This was followed in March 1993 by EQNet (now know as IQNet) certification first in Japan. In March 1996, Matsuyama and Mihara also obtained ISO 9001 certification. Finally, in June 1999, our company obtained ISO 14001 certification for our environmental management systems.

Having been duly cetified, Teijin Chemicals Ltd. is recognized as a company meeting the stringent requirements of quality and environmental control system accepted the world over.