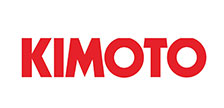 Kimoto Company Introduction
Kimoto Co. has been established for over 60 years. They are the leader of the advance & new developed coating fabricator. Their advanced special featured PET film products, can be applied on various industries.(Touch panel, BLU module, Smartphone, digital camera/recorder lens……..).

Their mission is being the bridge to high tech world of R&D enterprises. They are servicing China and worldwide customers of providing the new & trended professional products, commercial goods and high quality service. Due to the development of the enterprises, it can fulfill customer request as their aim.